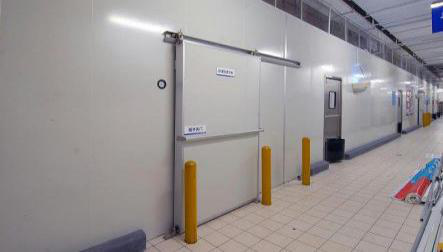 1. Cold storage construction planning
  (1) Detailed planning must be made before the construction of the cold storage, including the size of the cold storage (length, width, height or tonnage), the type and temperature (according to the stored items), as well as the completion of the cold storage site and the drawing of three-phase electricity.
  (2) There are many kinds of cold storage, including the fresh-keeping cold storage of the fruit and vegetable, the air-conditioned warehouse (0-5 ℃), the storage of meat, the cold-storage and freezing of the seafood (-18 ℃-23 ℃), the quick-freezing of the food (-20 ℃), the low-temperature plasma pool-40 ℃, the cool storage of the medicine (2-8 ℃), the constant-temperature reservoir, Explosion-proof bank, etc.
  2. Construction cost of cold storage
  After the above planning has been made, the preliminary quotation can be given.
  (1) The construction price of cold storage is closely related to the size, temperature, type and equipment choice of cold storage.
  (2) The main results are as follows: (1) the cost of 0 ~5℃ and-18 ℃ cold storage of the same size is certainly different;
  (3) In the same way, the cost of air conditioning storage is much higher than that of fresh storage.
  (4) There are also domestic equipment and imported equipment (Sanyo, Bezel, Hitachi), and the price difference is also relatively large.
  3. Cold storage construction process:
  ①Understanding customer's requirement
  ②Giving primary design proposal and quotation
  ③Field inspection and communicating again
  ④ Official design proposal
  ⑤Sign contraction
  ⑥Installation in door
  ⑦ Complete ,check and accept
  ⑧Free maintenance for 1 year.