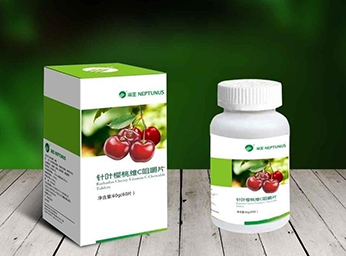 (1). Brief Introduction
  KAV Full automatic vertical continuous cartoning machine is the advanced model of our company referring to foreign automatic vertical cartoning machine, combined with the actual situation of domestic packaging, the development of automatic vertical cartoning machine is a high-tech product of mechatronics, which fully meets the requirements of GMP. By adopting advanced transmission technology abroad, using encoder and PLC communication programming to control each action by pneumatic products and mechanical structure, and adjusting speed by frequency converter, this machine can ensure the high speed, stability and reliability of machine operation, and make the packaging more accurate. This machine has the characteristics of advanced structure, convenient operation, automatic fault alarm display, convenient maintenance and so on. The machine is coordinated with the paper box cartoning machine, product transmission, falling into the system, and the normal capacity is 60-80 boxes / min. It is suitable for packaging bottles, soft tube, bubble covers and other drugs and cosmetics, toothpaste and corresponding chemical products that are not easy to use in horizontal packing machine, which greatly improves the production efficiency.

  The technology processing of vertical cartoning machine
  (2). Technical parameters
  2.1 Technical specification:
Design capacity

90box/min

Normal capacity

80 box/min

Head quantity of opening box

1

Electric source

380v 50Hz

Main motor

1.5 Kw

Vacuum consumption

0.125bar 60m3/h

Conveyor&others

1Kw

Pressed

Consumption

50NL/min

Pressure

0.6MP

Net.weight

1200Kg
  2.2 Carton specification:
MIN (mm)

MAX(mm)

A

16

120

B

16

75

C

50

220

A+B

190

Carton requirement

≥250g/m2 International machine packaging carton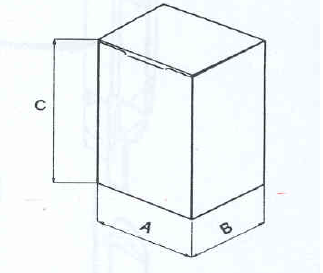 Details of paper box requirements are given below
  The upper and lower limits of packaging specification of cartoning machine see this table, when the specification conversion is large, the packing machine needs to replace the push head, suction nozzle and other components.
  (3).Features&characteristics
  The production speed KAV90, automatic vertical packing machine can reach more than 80 boxes per minute, which is a high-tech product of mechatronics and fully meets the GMP requirements. The machine is suitable for bottle-shaped, tubular, can-shaped and other shapes of products box, its main features are as follows:
  3.1 Box opening:Patent(ZL200920067443.7) box opening:The principle of opening a box with a single head is shown below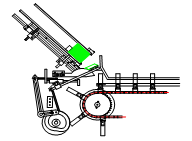 3.2 The clip box chain adopts the imported chain, which is elongated in a reasonable range and does not affect the use; the clip box chain is four pieces, the carton positioning is stable, and the bottle box is not easy to fail when it is packed.
  3.3 The table surface of the cartoning machine has ideal treatment,not easy to rust.
  3.4 Gear after special treatment, not easy to wear.
  3.5 Machine single head opening box, box following actively.
  (4).Mainframe composition:
  4.1 Box suction opening equipment:
  Equipped with single head unit of opening box, box following actively.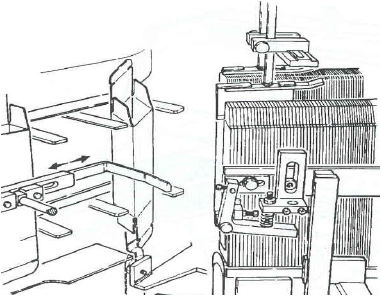 4.2 Downside sealing mechanism: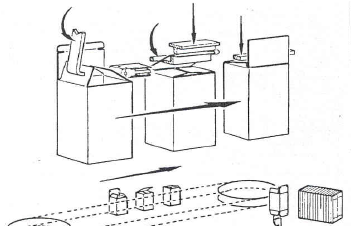 Paper box sealing, mechanical sealing and hot melt adhesive sealing as the two ways
  4.3 Upside sealing mechanism:
Paper box sealing, mechanical sealing and hot melt adhesive sealing as the two ways
  4.4 Product on-position detection:
  Incorrect product position, stop or reject; no product in carton, stop or reject.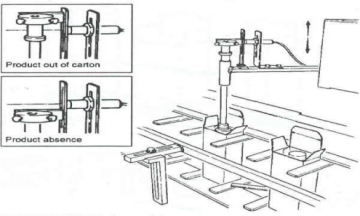 4.5 Auto rejecting system:
  Can avoid downtime due to empty box or no material etc.
  4.6 Main transmission overload protection device:
  To achieve overload shutdown, play a protective role.
  4.7 Manual wheel system, click switch:
  Rotating equipment for commissioning and maintenance.
  4.8 Emergency switch:
  Artificial emergency shutdown in case of accidental failure
  4.9 Door cover opening automatic stop detection device:
  To ensure the safety of the operators.
  4.10 Product size replacement device:
  With the dial handwheel adjustment, the human mechanical memory device can change the size of the box, very fast and simple in a few minutes, the whole machine needs to adjust the position are modified to complete.
  The machine also has the functions of variable frequency speed changing, air pressure and vacuum protection shutdown, no box alarm or shutdown.
  For the adjustment of different carton size, the machine can be easily completed, but the size difference is too large, need to replace the corresponding mold.
  4.11 Imported component adoption:
  To meet the requirements of the GMP, wear-resistant sliding bearings in Germany, without refueling, to reduce pollution; to make the machine stable and reliable, the use of SKF、NSK and other international well-known brand bearings; to make the machine stable operation, the use of imported synchronous belt and conveyor belt. main drive is SEW motor reducer.
  4.12 Main electronic parts:
  Use a full set of SIEMENS electrical system to ensure the stability of the whole system; pneumatic products are Metal Work,Newmes or Festo and other international famous brands of products; sensors for OMRON; protection switch for the UK Schmersal products.
  4.13 Cartoning machine protection device:
  l Safety switches for door covers
  l Overload protection of the chain
  l Switching protection for manual and automatic operation
  l Low pressure protection shutdown
  l Paperless box alarm or stop device
  l Alarm or stop device for no input position for product into the box
  l Alarm or stop device for opening box no input position
  l Motor overload protection
  l Frequency converter function protection.
  l Emergency switch:Artificial emergency shutdown in case of accidental failure